Judging from this infographic at least. Note the number of icebreakers.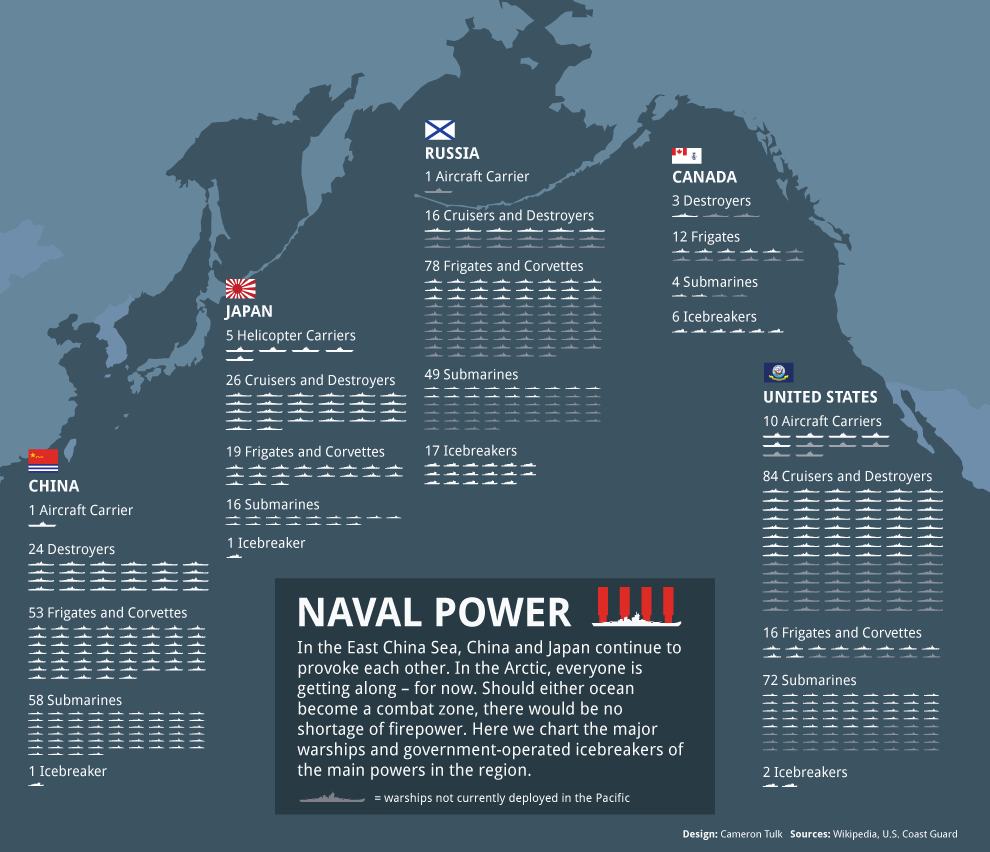 Naval Power
I bring this up because Diane Francis was making the rounds flogging her new book,
Merger of the Century
, exhorting Canada to merge with the United States in order to protect its economic interests. I have not read the book so will not comment on its contents but if Russia wanted to make inroads in the Arctic today, it would have a naval advantage given the number of icebreakers.